Wall Frame (Orange) designed in name ALLAH & MUHAMMED made of American Diamond Stone that are placed on High Quality Fabric
₹299.00 Tax included
CHARITY -FUND RAISER
Each frame you Buy will support a living of old and needy.
On the authority of Abu Hurairah(r.a) from the Prophet Mohammed (s.a.w) PBUH
WHO SAID:
"Allah (S.W.T) said : Spend on Charity O,son of Adam, and I shall spend on you.
These are countless people and causes around the world that need Charity support from fighting Hunger and orphan sponsorship to support livelihood of deserving people. We use your generous donations to make a difference to people in need in many different ways.
You can support a cause that is close to your heart and make a real difference to those in need by buying these islamic frame.
Each penny you have spent will Le sadqua -e- jaria the islamic frame will enhance the beauty of the walls of your living places .
Support cause in association with Bangalore base NGO www.lifelinetrust.in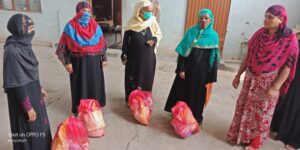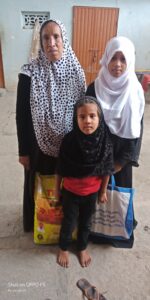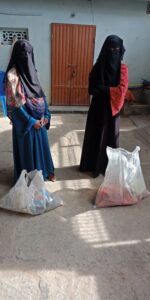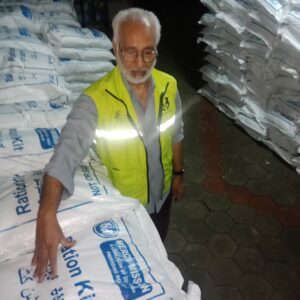 10 in stock
Description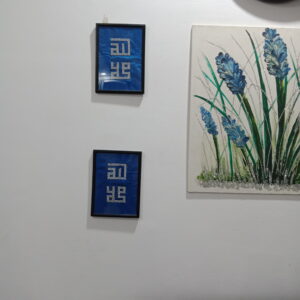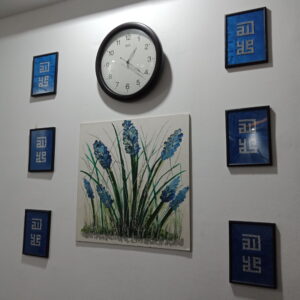 ww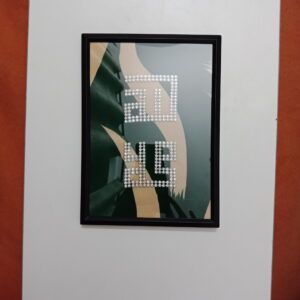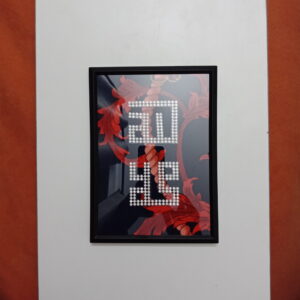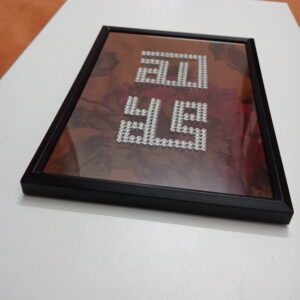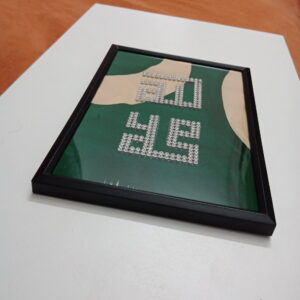 At i9 Fashion, where artistry meets spirituality. We are thrilled to introduce our exclusive Wall Frame, meticulously crafted to honor the sacred names "ALLAH" and "MUHAMMED" in a truly unique and breathtaking style. What sets this masterpiece apart is not just its stunning design, but also the noble cause it represents.
A Purchase with a Purpose:
At i9 fashion, we believe that true beauty lies in giving back. That's why every Wall Frame purchase directly contributes to charity. Proceeds from your purchase go to noble causes, making this not just a piece of decor but a symbol of compassion and kindness.
Why Choose Our Wall Frame:
🌈 Unique Design: Our Wall Frame stands as a testament to your unique faith. Its design captures the essence of spirituality and aesthetics, making it a truly exceptional addition to your space.
🌟 Crafted with Love: We take immense pride in our craftsmanship. Each Wall Frame is made with utmost care and dedication to ensure it meets the highest standards of quality.
🌎 Universal Appeal: This masterpiece transcends boundaries. It is a symbol of unity, devotion, and love, making it a cherished gift for all.
📦 Easy to Hang: Our Wall Frame is designed for hassle-free installation. Hang it in your living room, bedroom, or sacred space to infuse your surroundings with divine energy.
A Symbol of Faith and Compassion:
Our Wall Frame featuring the names "ALLAH" and "MUHAMMED" is more than just a decor piece; it's an embodiment of your faith and a beacon of hope. It serves as a constant reminder of the divine presence in your life and your commitment to making the world a better place.
By choosing our Wall Frame, you not only enhance your living space but also contribute to meaningful charitable endeavors.
Embrace Beauty, Faith, and Charity:
Transform your surroundings with the divine elegance of our Wall Frame. Order yours today and become a part of something greater—a cause that spreads love and compassion to those in need.
Read more on Blog: https://i9fashion.in/wall-frame-designed-in-name-allah-muhammed-made-of-american-diamond-stone-that-are-placed-on-high-quality-fabric/
Additional information
| | |
| --- | --- |
| Weight | 50 g |
| Dimensions | 20 × 20 × 3 cm |
| Brand | i9 Fashion |
| Fabric | Silk |
| Color | |